The Man
by Tom
(Tucson , Arizona, USA)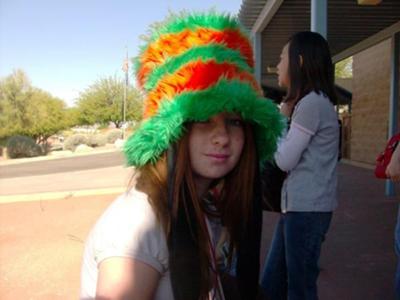 One night...It was dark and the moon was full. My sister and I were outside in the hot tub. We were telling jokes and funny stuff like that and laughing a lot. Then for some reason the lights inside were all off, but they were on when we left and we were home alone.

My mom was finishing up at work and my brother was at my grandmas. My sister and I wondered if there might have been a power outage. I went to go check, but was scared out of my skin. I slowly crept out of the hot tub and headed towards our back gate. As I opened the gate a man was standing there. My tongue was caught and I slammed the gate and ran back towards my sister.

I screamed, "Jordynn! Get inside..NOW!!!!"

We ran towards the backdoor, but it was locked. The man I had seen must have gotten in through the front door and locked us out. We then ran to the only option we had left...the bathroom window. Slowly, we left in that direction and when we got there we opened the window and carefully climbed inside. The lights were off and all you could hear were our lungs filling and draining with air. I figured the man was gone after the scare he gave me.

I told Jordynn to stay there in case of a chance of him being inside. I cautiously looked around the corner and saw nothing. I said to her, "The coast is clear." But since Jordynn was stronger than me, she went in front of me. We ran to her room and Jordynn got her sword. We went in the kitchen and I got a knife.

Jordynn ran in to the living room, and I heard a man scream in pain.