My Friend Became a Werewolf....
by Rudy
(Gangtok,Sikkim,India)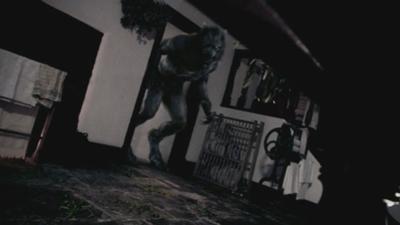 Werewolf
My friend Tashi Dorjee is a Werewolf. Many times I was in doubt at collage hour and still in our room he acts like a animal. The real strange is that he eats raw meat of ox and pigs. I saw him eating the raw meat several times but I thought that it was just a habit to eat raw meat.

But the real thing happened on Wednesday, 4th February 2000. At that time it was totally amazing thing and a normal human being can't do this.
We were going to our friend's house for dinner, when suddenly my friend Dorjee acted like a dog. He ran away and I tried to stop him but couldn't. I can't catch him.

And I was amazed with his behavior. I called another friend and we all tried to search for him, but we can't find him. So at last we return to our room that time. My friend Dorjee was there inside the room. He was sleeping.

Me and my other friends was totally surprised about it.

Then we made a plan to see what's wrong with him. We tried to take him to the doctor but he doesn't want to go anywhere for a long time. His eyes were changed I was thinking he had putted a lens. So I was afraid of too much with my friend. I don't want to lose him. So I went to the Professor in college and have a discussion on it and Professor told me this is not a normal case and we all want to know about it.

It was on 22nd/July/2000, Saturday Time, 12:15 p.m. That night there was a full moon. We all made a plan that we will see what's going on with him. During the day one of my friends and I fitted a camera on the room and outside. I told Dorjee that I was going to my girlfriend's house and tonight I will not come back. He told me okay and he hugged me.

So my Professor, my friend and I came at night at that time we saw such a dangerous things which I had never thought in my life. My friend shouted like an wolf which was gone make a very deadly shouts on the time.

I was afraid enough and we all returned back and we can't see anything so next day I return to my room he was sleeping. At time I took out the cameras and replay the videos but I can't see anything in the video but the outside of the room.

There I was with the automatic camera and I saw this picture. My hand was shaking like a vibrating mobile. That picture was totally dangerous I can't even say that he was my friend Dorjee.