Lady in Red?
by Kathy
(Toledo, Ohio, USA)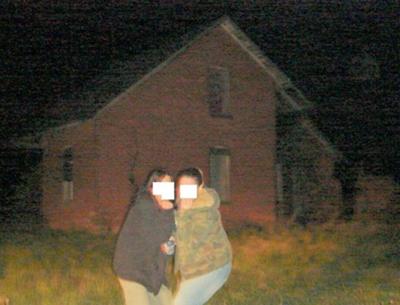 My husband has been telling me about this haunted house for about 10 years now. This past Saturday November 1, 2008, my husband, 2 friends and I were bored and we decided to go to this house in the country to get a little scare. We didn't see anything while we were getting our pictures taken but my husband and my friends husband said hey girls there's something in the window and we said LIARS!!!!!!!!! Of course we all got scared and ran back to the van..

Tis is the picture we ended up with and I was wondering what you might think about it..It gives me the creeps looking at it.

Kathy

I live in Toledo Ohio
I think the location of the picture is Bradner, Ohio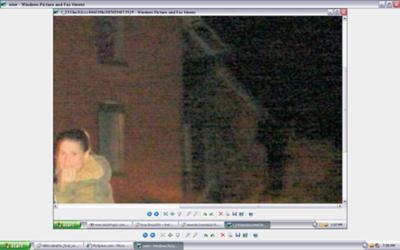 Here it is a bit blown up.