Image in window at Niederau Church
by EO Davies
(UK)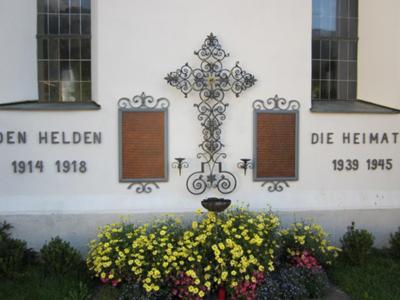 Image in window at Niederau church
On the last day of our holiday in Niederau 17th August 2011 Austria, I took a picture of the war memorial at Niederau church at about 7.00 am.
When examining the picture, there appears to be a face staring out of the left hand window above the first World War Memorial.
I did not see anybody at the window. The camera did not use flash.
It was, however, a sunny morning and the sun was shining towards the memorial. There was no statue or anything nearby that could have caused the image. I guess I am quite skeptical about these things and think that there must be an explanation. However, would welcome opinions.
E O Davies