Ghosts and Hauntings: Orbs in an Allyway
by Pamela
(Charleston, SC, USA)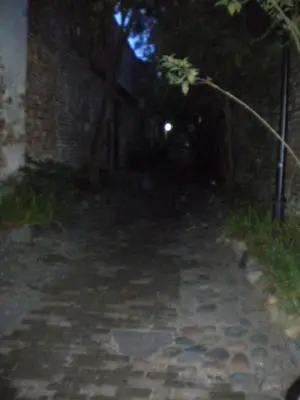 orbs or reflections?
A group of us went on a ghost tour in Charleston, SC and the guide took us to an allyway behind the Footlight Players Theatre.
The story behind this allyway was, it used to be (back in the 1700-1800's) where people would come to fight. There were something like 74, give or take, documented deaths back here. So maybe these orbs are some of the souls or spirits, or maybe it's a reflection of the street light at the end of the ally. Can someone determine this for me?