Ghostly Face in the Mist
by John
(Plymouth)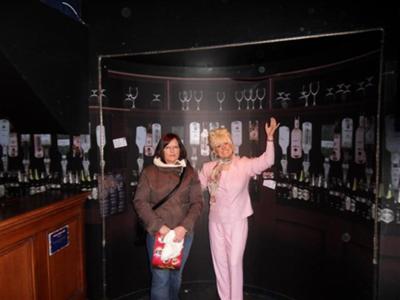 Ghostly Face
Whilst visiting London at Christmas '09 for the very first time, my wife and I decided to take in some of the attractions. One of these was Madame Tussauds.
Having taken lots of photos during our stay in the capital, I noticed when I arrived home that orbs could be seen only on the photos taken at Madame Tussauds. On closer examination, I had noticed in one particular photo a mist between my wife and the waxwork model of Peggy Mitchell. Looking closer again I saw what seems to be a skull at the top of the mist.
I am a bit of a skeptic but can't give a reason for this.
Note: Madame Tussauds is a wax museum with locations in major cities all over the world. They feature life-sized wax figures of celebrities and famous people.