Ghost Apparitions
by Shanta Darice
(Harrisburg)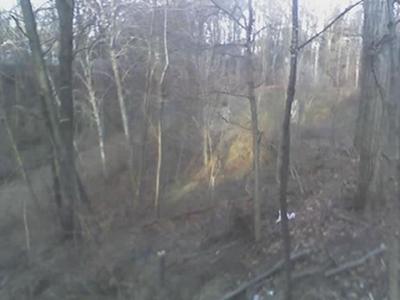 picture of the woods
I had a fire and was looking for a new place to move. Got a call almost the first day. I looked and was told a new home, not even finished yet, was available. The offer seemed too perfect.
Well when I took a picture of the back of the home and woods I saw plenty reason why it was too good. See if you can. It's people's faces and a girl on a swing, a house in the background and the craziest is the almost Jesus-looking face in the middle. My girlfriend who passed away is in the bottom corner near what looks like a bunny!
-------------------------------
Dear Shanta -
Below is what I was able to see from your pic.
Brenda, Webmaster