Freaky Ghost Face
by Elsa
(Cokato, MN, USA)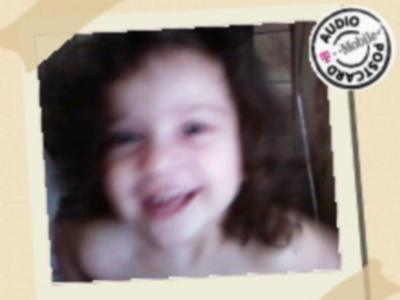 Ghost is Just Above Right Shoulder
Very simple...
My sister took this pic of my niece on her cell phone and when she looked at it she clearly saw a face of what looks like a baby or small child.
You can find the face just over her right shoulder...to me it looks very clear...please share ur comments. I would love for someone to tell me this is just lighting or the lens for my own peace of mind...thank u!!......
Brenda I had to zoom in the pic on my comp to see it how I see it on the phone...I'm not comp saavy so I dont know how to zoom it in then send it...if possible u could zoom in and post both pics...thank u for ur time...
Elsa, here is the enlarged view - Brenda: