Classroom Ghosts
by Brenda
(Elkhart, Indiana)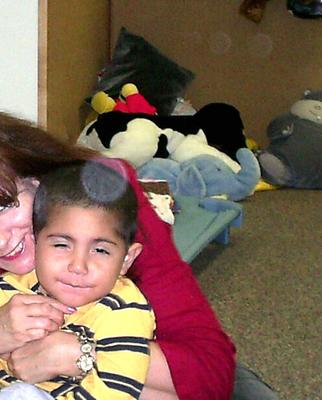 Miss Brenda and Friends!
This picture was taken shortly after my good friend Jeff had passed away from cancer. I never got to tell him good-bye but in one telephone conversation he told me he would come back to haunt me and it looks like he might have, along with 2 other friends from beyond behind me along the brown wall. This picture was taken in my toddler classroom where I teach with a digital camera at around 2:45 in the afternoon.



When Stephanie, the other teacher with me, took it and saw what was on her camera we both went.....Ohhhhhhhhhhh my! This is the ACTUAL photo. Nothing has been altered, etc. Look and decide for yourself.