Borley Spirit?
by Andrea
(UK)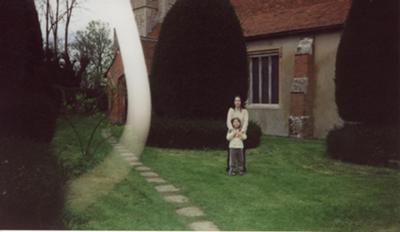 I have visited the famously haunted site of the old Borley Rectory in Suffolk, UK many times. The old house burnt down in mysterious circumstances many years ago but the adjoining church still stands housing the buried remains of the past families affected by the paranormal happenings.

In this photo taken in the cemetery, you can see to the left a tube of white light seemingly coming from the ground and shooting to the air. This was taken on an old film camera, the person shooting did not have long hair nor did the camera have a strap!
Join in and write your own page! It's easy to do. How?
Simply click here to return to Ghost Pictures.